SCREEN SCREAMS!
Let's cross the Channel now to investigate the story of a DARING and charismatic criminal who died in a hail of French Police bullets in 1979.
JACQUES MESRINE was a master of disguise who robbed banks, attacked jails to free his friends, captivated the media and even kidnapped a Judge.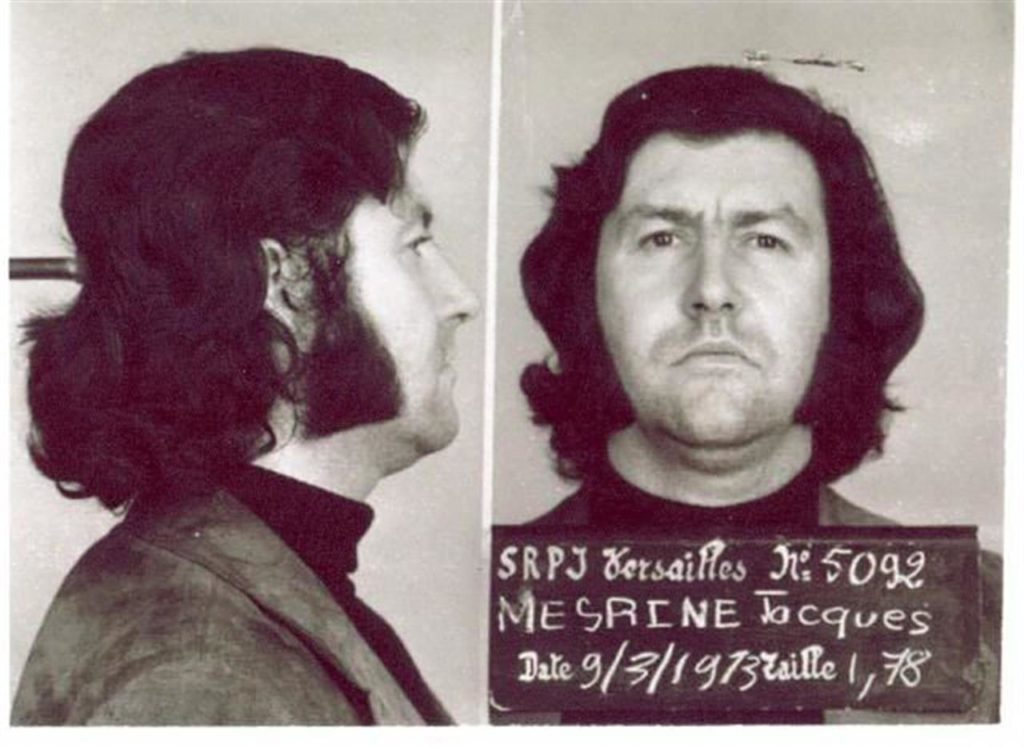 In May 1978, Mesrine robbed the Deauville Casino. He dropped a .455 CARTRIDGE at the crime scene and we have it HERE in our 'Cop Killers' cabinet at The True CRIME Museum.
His exploits are sensationally depicted in two gangster flicks, 'MESRINE – KILLER INSTINCT' and 'MESRINE – PUBLIC ENEMY No1'.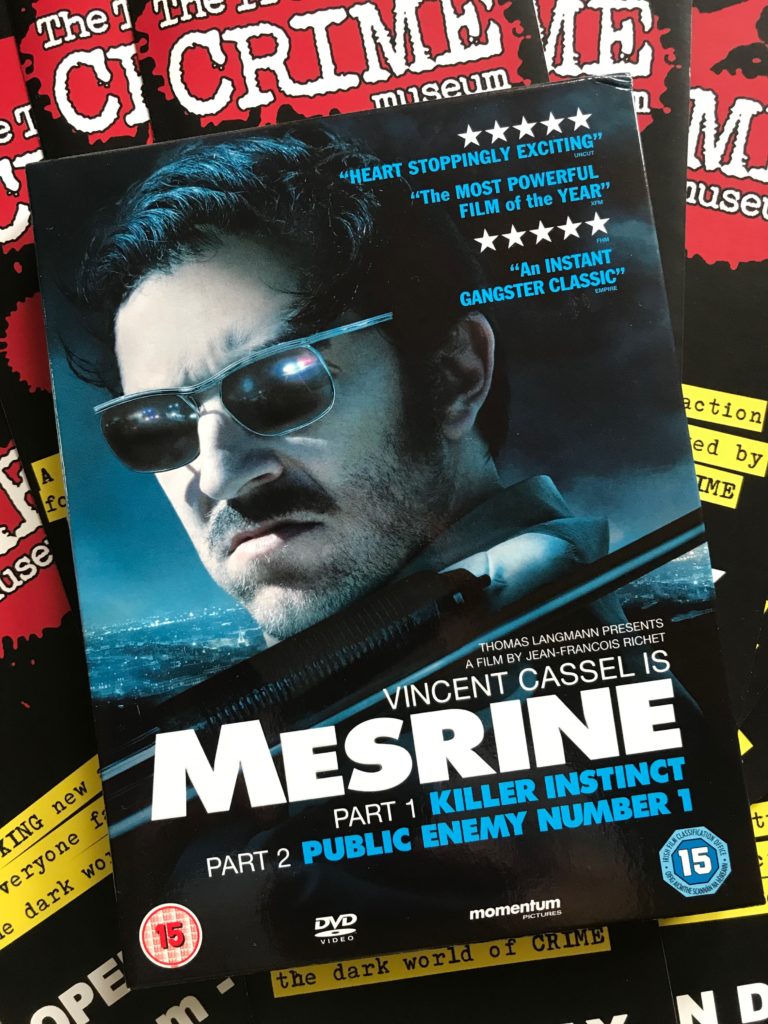 The celebrity criminal is played by my favourite French actor EVER; – VINCENT CASSEL, who effortlessly steers Mesrine's murderous intensity into glib abandon and back again. He spends most of the film throwing hand luggage at beautiful women and shouting, "Pack your shit! QUICKLY! We're leaving…" (A dating technique I've tried myself – with very mixed results.)
Both movies play largely to the viewer's wish-fulfilment and it's exhilarating to join in this doomed cartoon of Mesrine's brief life. (Reality is less palatable; he cold-bloodedly killed two Forest Rangers who disturbed his target practice in the woods whilst on the run and tortured a journalist who dared to criticise him.)
Get the girls, get the money, stick it to the authorities.
And WE'VE got his bullet.