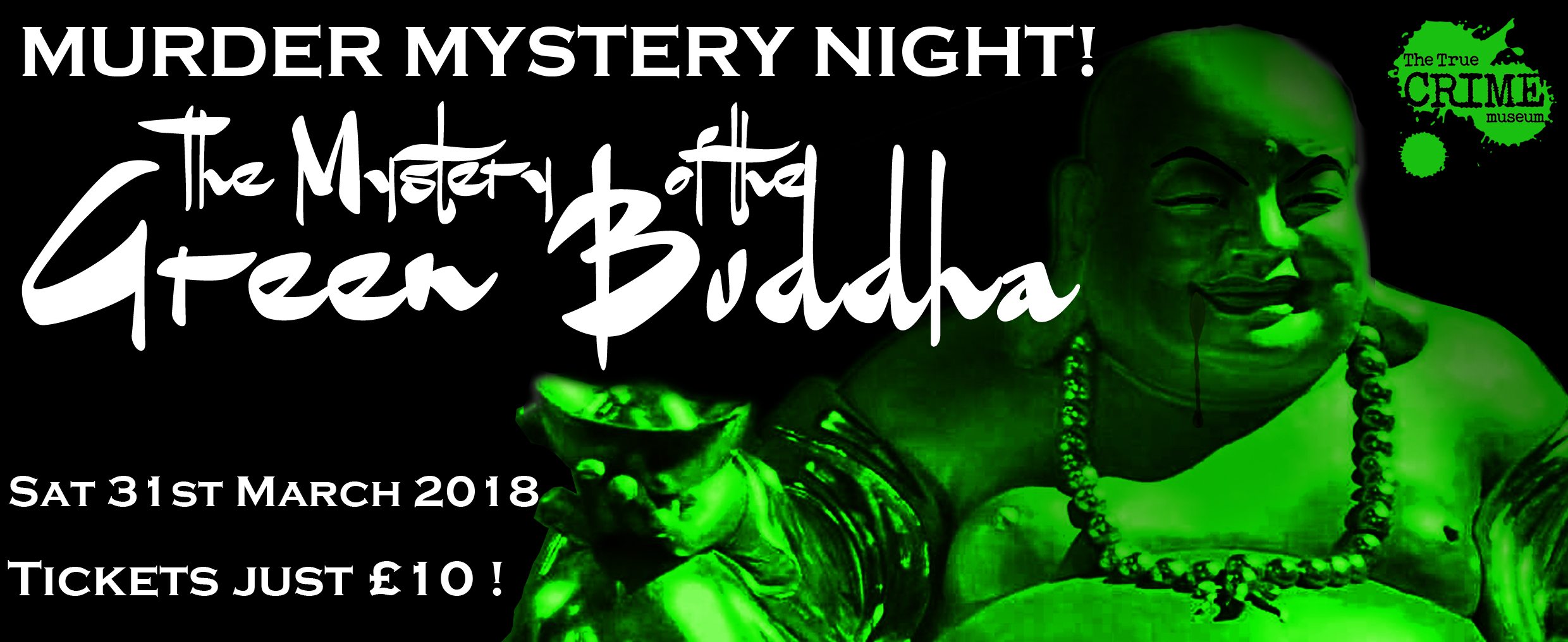 The True CRIME Museum proudly presents at THE WHITE ROCK THEATRE, HASTINGS a Murder Mystery Night to sort the Miss Marples from the Inspector Clouseau's! 
– AN INTRIGUING MYSTERY NIGHT AT A FANTASTIC VENUE!
– BAR AVAILABLE PLUS FREE SNACKS!
– FREE ENTRY VOUCHER WITH EVERY TICKET TO THE TRUE CRIME MUSEUM (Worth £7.50)!
 
ALL FOR ONLY £10 per TICKET!!!
 
Let Crime Expert, author and entertainer JOHN EDDLESTON, ably assisted by his wife YVONNE, lead your team through the FIENDISH FACTS of a DEVILISHLY DECEPTIVE MURDER CASE!
 
Get your team of tec's together and see if you're sharp enough to eliminate the innocent and expose the cunning KILLER?
Tickets available from The True CRIME Museum, call 01424 420115 OR

Saturday 31st March 2018
The Mystery of the Green Buddha
White Rock Theatre, Hastings Seafront, TN34 1JX
7pm – 10pm
01424 420115
info@truecrimemuseum.co.uk
Event Tickets Required in advance – £10 per head