---
Here at The True CRIME Museum we regularly get sent CRIME books for review on our news page and for sale in our Museum Shop.
Curator Joel Griggs needs little encouragement to PORE over every morbid, sordid page. TODAY, he reviews a new title, 'SERIAL KILLER – MEANS. MOTIVE. OPPORTUNITY', published by Welbeck and written by Ben Biggs.
"JUST what the world needs." I thought, "ANOTHER Serial Killer Anthology!"
But before putting it on the pile of books for review on the True CRIME Museum front desk, I noticed it was written by former REAL CRIME MAGAZINE Editor, Ben Biggs.
I was a paid-up subscriber and always a BIG FAN of Real Crime Magazine. The editorial style very much mirrored what we have tried to create at the Museum. The layout and imagery were GORGEOUS and the written information BITESIZE.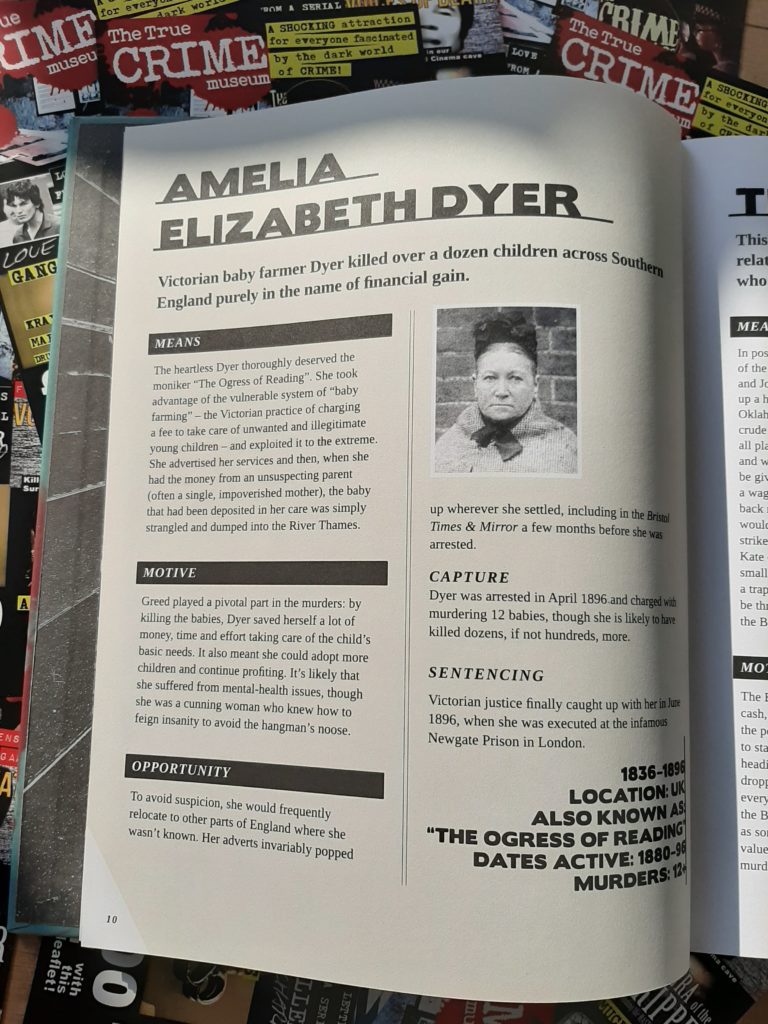 ---
Ben's book, 'SERIAL KILLER – MEANS. MOTIVE. OPPORTUNITY.' adheres to this format, with less emphasis on the sumptuous and lurid visuals.
What you get is the lowdown on 100 of the world's deadliest murderers in easily digestible, 'BULLET POINT' form. What LIFTS this above other, similar titles is the range of KILLERS whom Biggs has chosen to include.
All the OBVIOUS ONES are there, (Ramirez, Bundy, Brady etc) and these entries provide a solid introduction to younger / more recent students of the subject.
There are also more OBSCURE murderers and I was fascinated by the information on CROWN PRINCE SADO, ("It relieves my pent up anger to kill people or animals when I am feeling on edge") MICHEL FOURNIRET (the French Fred West – a Frédéric Ouest if you will) and RAMADAN MANSOUR (buggered 32 children and flung them off high speed Egyptian trains.)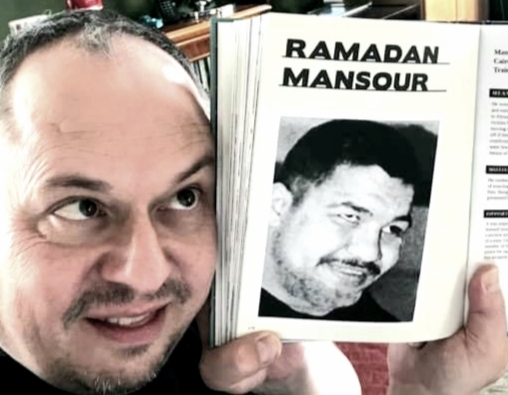 ---
Omissions are JOHN CHILDS and MICHEL DE LUPO but The True CRIME Museum has ALL the information you could want on those two.
The list price is steep at £16.99, but I would bet my boots you will find it a LOT CHEAPER at establishments such as the TRUE CRIME MUSEUM SHOP.
All the best and more next week, Joel.