A Case of Death!!
At the end of September, we had our EXPLOSIVE murder mystery, A Case of Death!
Over 50 eager detective were enthralled by John Eddleston, our master of MYSTERY, as he described to them the case of the DEAD gangster…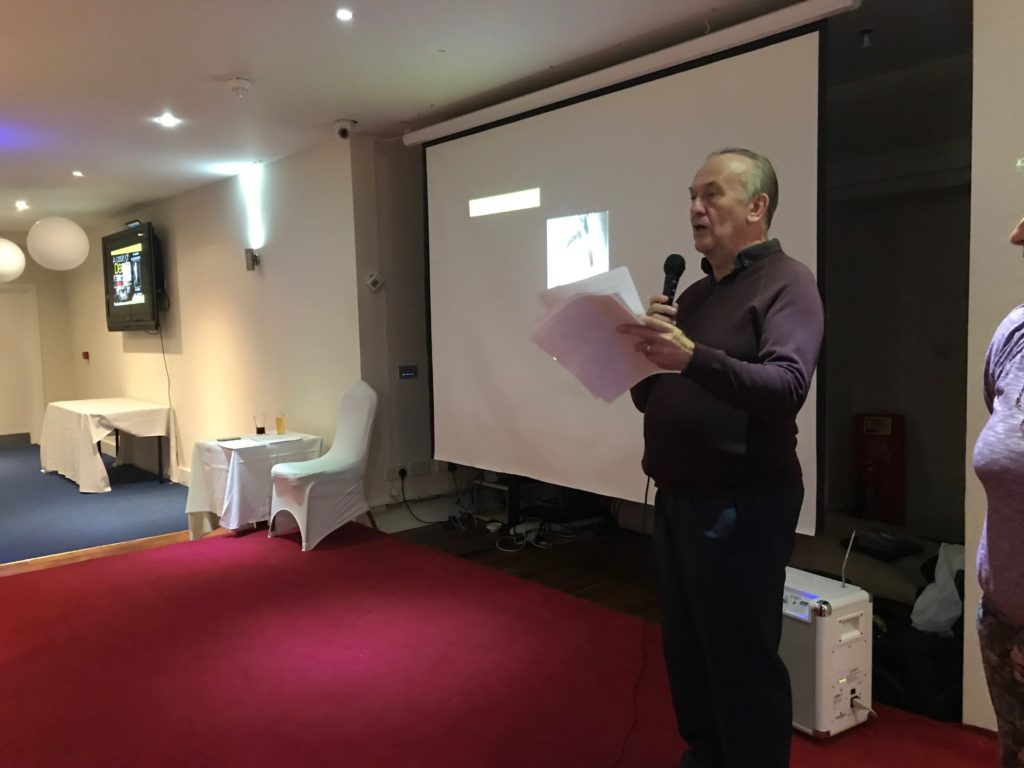 After much hard pondering and note taking, witness statements and autopsy reports, it was time to reveal all…
But not to you! If you want to know who murdered the gangster, you'll have to work it out for yourselves at our next murder mystery!
We had some very talented detectives on the case, none more so than the team shown below, who not only WON but got every single answer RIGHT!
Truly first class detectives. If you think this is cool, keep an eye out on our Events page for next year's events, coming soon!